Veep stars respond to Australian MP who knocked himself out laughing at episode
Julia Louis-Dreyfus tells Labor MP Graham Perrett to be careful after mishap leaves him with black eye and stitches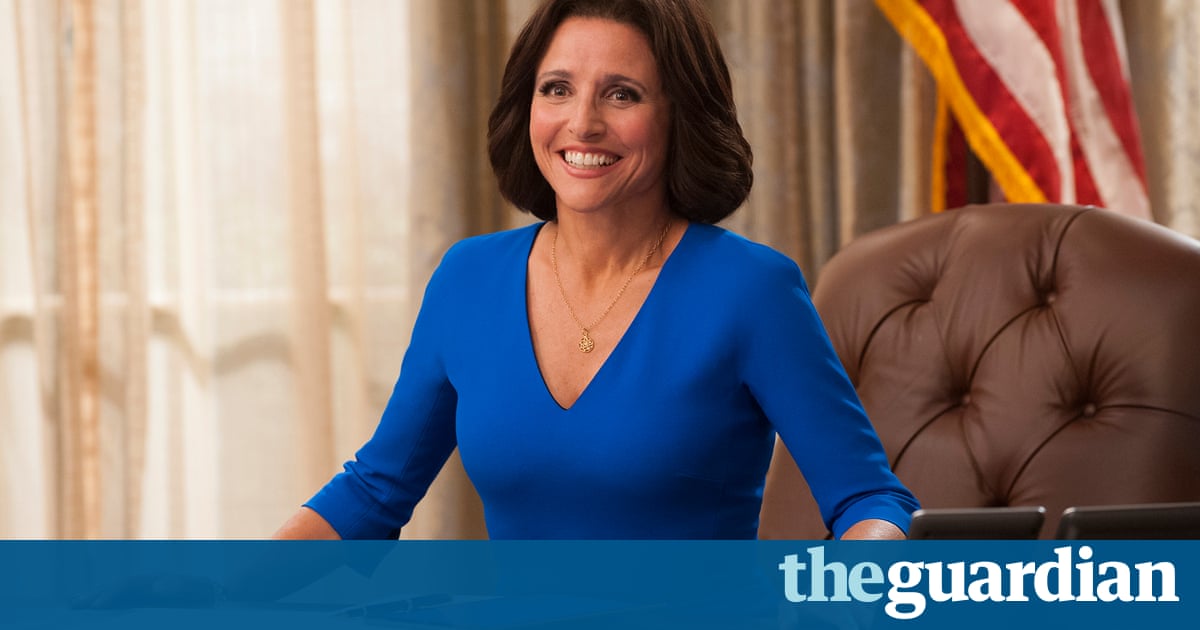 Writers and stars of Veep have responded incredulously to the news an Australian politician required stitches after knocking himself unconscious while laughing at the new season.
Graham Perrett, a federal Labor MP in Queensland, was eating sushi while watching the US political satire on Sunday night when some of the rice went down the wrong way, causing him to fall and knock himself unconscious.
As reported in the Australians Strewth column on Thursday, he incurred a black eye and required three stitches as a result of his unfortunate intersection of comedy, dinner and a kitchen bench.
Veep star Julia Louis-Dreyfus responded to BuzzFeed journalist Mark Di Stefanos tweet about the report: I mean, cmon, Im actually having a hard time believing it. But the real question is what episode?
Perrett later told BuzzFeed News the scene that induced the laughter that led to choking was one in the first episode of the new season in which Congressman Jonah Ryan is caught shaving his head to fake having cancer.
I was laughing so hard some of the rice went down the wrong way, Perrett told BuzzFeed News. I started choking and I kind of stumbled forward and knocked my head on the corner of the kitchen cabinet.
His wife found him unconscious on the ground, with blood everywhere.
I must have been out for only a few seconds because, when I came to again, I was still laughing at Jonah.
Timothy Simons, the actor who plays Jonah, responded on Twitter: hahahahahahaha oh my god. oh my god.
He promised: Well tone it down a bit next year for this guys sake, or maybe send him some edited eps.
David Mandel, the executive producer of Veep, told Guardian Australia he was very glad someone thinks the episode was as funny as we do.
I can think of a few officials in the USA that I may send the episode to, he added. With any luck, their wives wont be home.
Last year, the shows writers and stars responded with similar astonishment at news the Australian prime minister, Malcolm Turnbull, was campaigning with the slogan Continuity and change: almost word-for-word that used by Louis-Dreyfus presidential candidate, Selina Myer, in season four.
Armando Iannucci, the creator of Veep and The Thick of It, had discussed the mirroring of satire and real life in Sydney on Tuesday night. Guardian Australia has contacted him for comment on Perretts injury via a representative.
Asked whether the state of modern politics made his job harder or easier, Mandel said, oddly it was harder.
When the world is boring, the comedy bar is lower, [but] politicians keep doing stupid/crazy and funny things. We have to compete.
Read more: https://www.theguardian.com/tv-and-radio/2017/may/04/veep-stars-respond-to-australian-mp-who-knocked-himself-out-laughing-at-episode
---