The Grand Tour review Clarkson and co leave the BBC in their dust
With their supercars, celebrity slayings and Eboladrome, Jeremy Clarkson, James May and Richard Hammond prove they can still make a spectacle and keep the petrolheads happy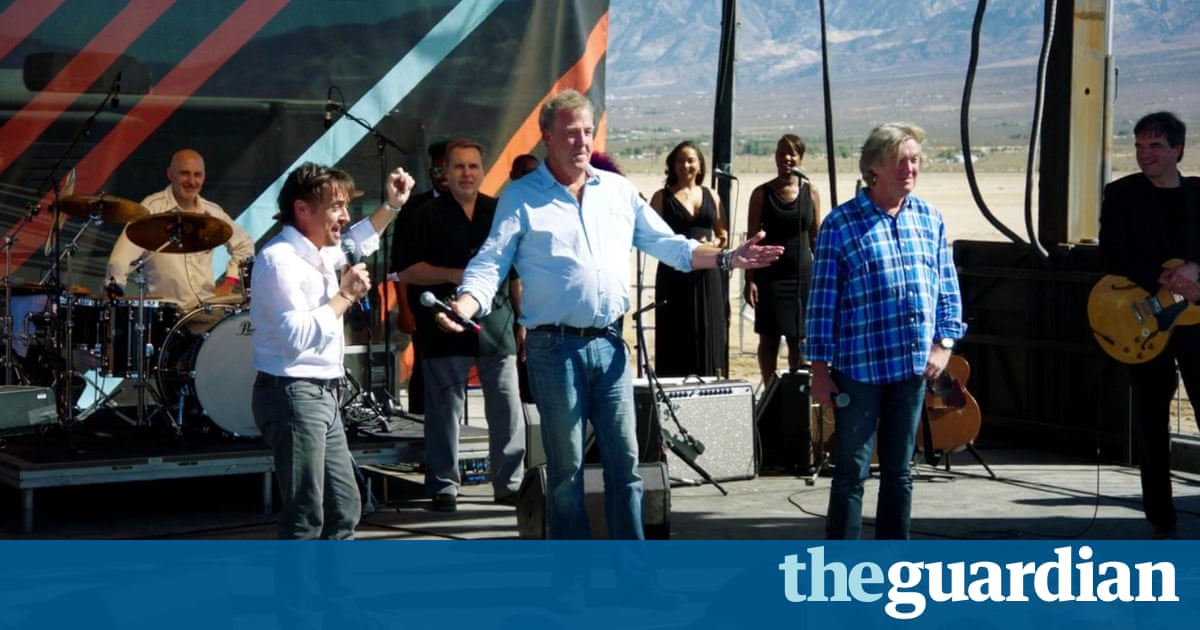 Enough of the secrets and rumours, the crass PR stunts, the fracas/non-fracas with an employee at Stuttgart airport; its time for Messrs Clarkson, May and Hammond to show us what theyve been up to. Come on then, what you got?
A lot of money, thats abundantly clear from the opening sequence, shot in the California desert. But first weve got to get out of rainy old Blighty. So Jeremy is leaving a building, handing his pass in … got it, its supposed to be the BBC. (A lot of this first episode seems to be aimed at his former employee if not quite winding the window down and giving a raised middle finger, then at least pulling up at the lights and looking over smugly: ha, check out my big budget.) Now hes at the airport, checking in, no fracases this time, he manages to catch the flight to Los Angeles, where he picks up his rental car a muscly Mustang.
On the open road, finally free, hes joined by the other two, James and Hammond (sorry but I dont do first names with him) in similar cars; red, white and blue. Crossing the desert, they hook up with a Mad Max convoy of cars and trucks and bikes, heading to a stage where the Hothouse Flowers are playing I Can See Clearly Now (Gone are the dark clouds that had me blind another dig there). Its like Burning Man; actually they call it Burning Van because there is one, plus a pirate ship, fire and a squadron of jets flying over. It is undeniably, gloriously cinematic, a brilliant beautiful spectacle.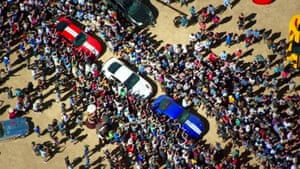 Read more: https://www.theguardian.com/tv-and-radio/2016/nov/18/the-grand-tour-review-jeremy-clarkson-james-may-richard-hammond-leave-the-bbc-in-their-dust
---