The expert whose children gatecrashed his TV interview: I thought Id blown it in front of the whole world
Professor Robert Kelly was explaining South Korean politics live on the BBC when Marion and James barged in. His family blooper went viral and meant a security guard was installed at his daughters kindergarten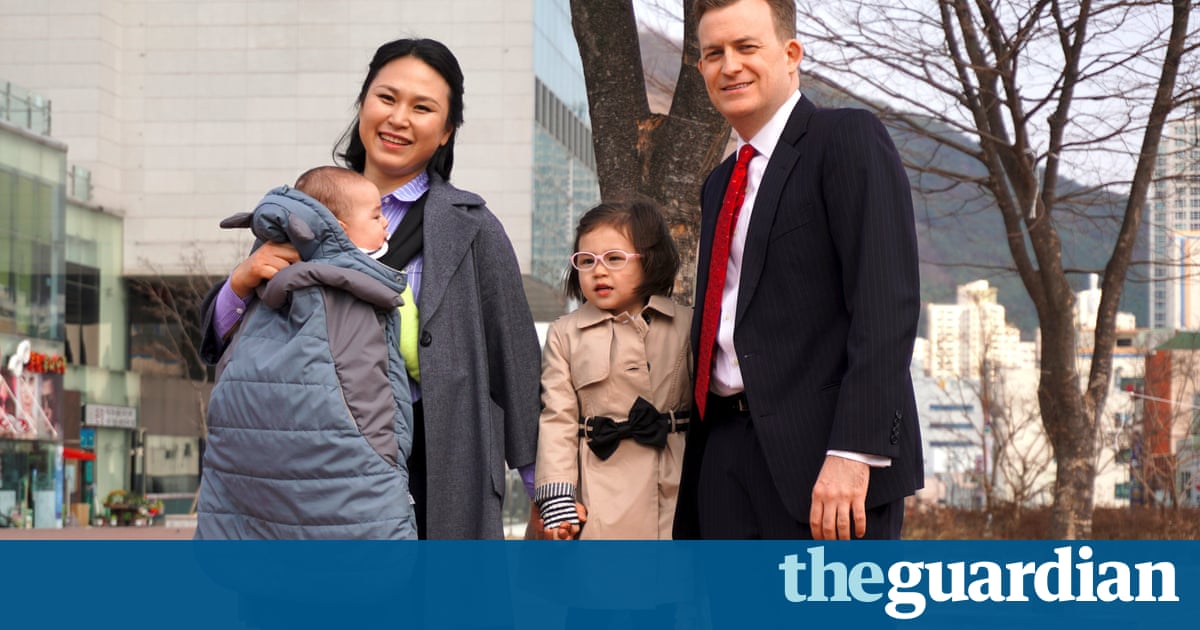 As Robert Kelly recalls the TV interview that went viral after his children interrupted it with perfect comic timing, he pauses. James has been playing on the floor of his home office but wants some attention. Hey, Daddys on the phone, little buddy, Kelly tells him. But James wont hear it hes only one and its the end of a long day. He gets to sit on his dads lap so that his latest interview can continue.
An American academic and expert on Korean relations, Kelly, 45, spoke frequently to the global media from the apartment he shares in Busan with his wife, Jung-a Kim, Marion, four, and James. When the interviews were live, he would lock the door of his study. This time I forgot, he says.
Kelly, a political science professor at Pusan National University, had worn a suit and tie to discuss the impeachment of South Koreas president on BBC World News. As Jung-a Kim tried to film it on the TV in their living room for Kellys records, the children slipped her grasp. The couple watched what happened next on their respective screens, along with a global audience that would soon explode across social media.
Read more: https://www.theguardian.com/media/2017/dec/20/robert-kelly-south-korea-bbc-kids-gatecrash-viral-storm
---