Bozoma Saint John, Ubers brand officer: Saying please gets me everything I need
The Connecticut-born marketing executive on her fearless daughter and the app she couldnt live without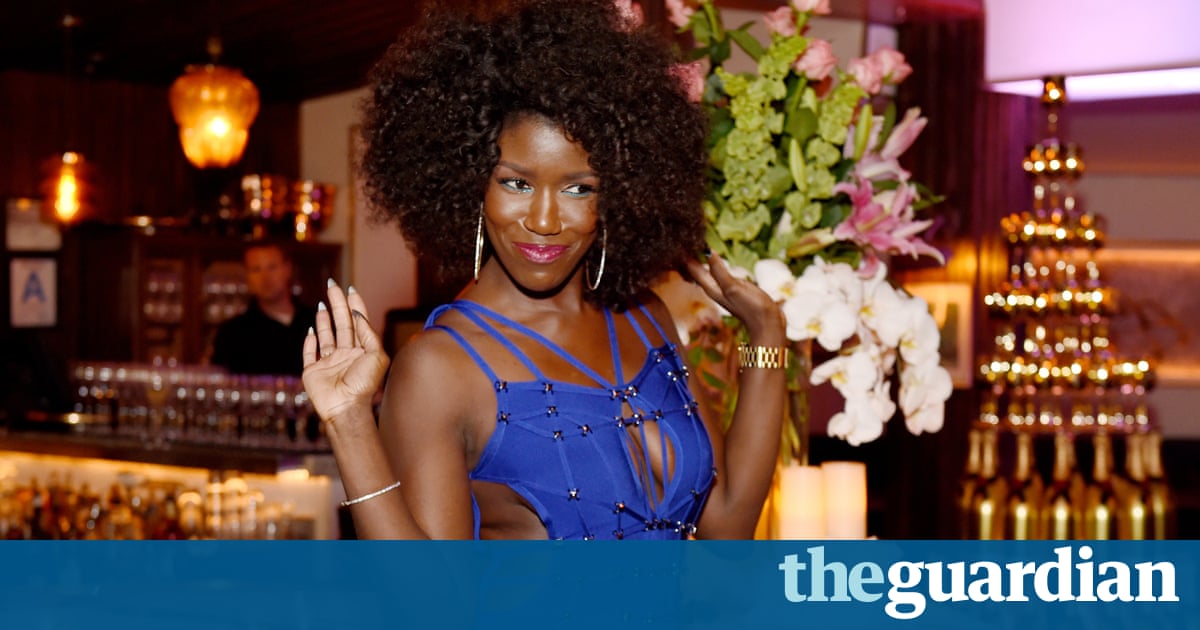 Born in Connecticut, US, Saint JohnBozoma Saint John, 40, spent her early childhood in Kenya. After studying English and African American at Wesleyan University, she worked for Spike Lees advertising agency, Spike DDB, then ran PepsiCos music and entertainment marketing division. In 2014, she became head of global consumer marketing for Apple Music and iTunes. In June, she became chief brand officer at Uber. She is a widow, has one daughter and lives in Los Angeles.
Which living person do you most admire, and why?
My daughter, Lael. Shes fearless and fun. In her eight years, shes had traumatic events, but still gives hugs.
What is your most treasured possession?
A wooden jewellery box my best friend in fourth grade gave me when I was moving from Nairobi. She wrote Shalom my friend on the bottom of it.
What is your wallpaper?
Some women fear the fire. Some women simply become it. Its from the Instagram poet r.h. Sin.
What technology do you wish someone would invent?
Teleporting.
Who would play you in the film of your life?
Grace Jones.
What is your most unappealing habit?
I bite my nails.
What is your favourite word?
Please. It gets me everything I need.
What app couldnt you live without?
Deltas.
What did you want to be when you were growing up?
An obstetrician.
What is top of your bucket list?
I dont have one. Im living out my dreams every day.
What is the best thing about the internet?
You can find anything.
And the worst?
You can find anything.
What is your guiltiest pleasure?
Reality TV shows.
Which social media do you use, and do you think of it as a blessing or a curse?
Instagram is a blessing I love to post about everything Im doing. The explore page is magical.
Which words or phrases do you most overuse?
Get out: it can be said in jest, anger, appreciation and love.
If you could go back in time, where would you go?
I dont want to go back there. The future is brighter for black women.
What is the most important lesson life has taught you?
Live today as if you dont have tomorrow: my husband was diagnosed and killed by cancer within six months.
When did you last cry and why?
On Friday: my daughter won her volleyball game and my mom sent me videos, because I couldnt be there. I cried wishing Id been there to cheer her on.
How do you relax?
Sleep.
Name a time when the internet has come to your rescue?
When I was in a deep argument with my cousin about something irrelevant and I was proved right.
What do you consider your greatest achievement?
My daughter. Shes awesome and its because Im awesome. Lol.
What keeps you awake at night?
My job. I want to get it right.
How would you like to be remembered?
As the biggest, brightest, most bodacious badass that ever lived.
Read more: https://www.theguardian.com/technology/2017/oct/07/bozoma-saint-john-uber-brand-officer-q-and-a-interview
---