Australian MP blames "human stupidity" for suspected fatal croc attack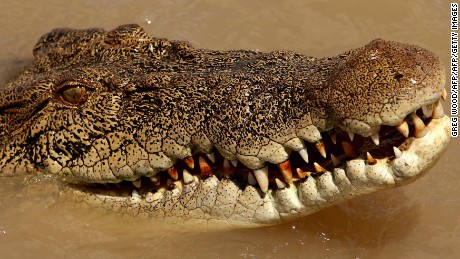 (CNN)A 46-year-old woman is feared dead after being attacked by a crocodile while swimming with a friend on a beach in far North Queensland in Australia.
The women, who were not from the area, were reportedly swimming in waist deep water on remote Thornton Beach, in the Daintree National Park in Cairns at about 10.30 p.m. Sunday night (8:30 a.m. ET) when the woman was taken by the crocodile.
North Queensland member for parliament, Warren Entsch, who represents the region, said the victim should be blamed for the attack, not the crocodile.
"You can't legislate against human stupidity," Entsch said on Monday, noting that Thornton Beach lies next to a creek where tourism operators run crocodile-spotting tours.
"This is a tragedy but it was avoidable. You can only get there by ferry, and there are signs there saying watch out for the bloody crocodiles," he added.
"If you go in swimming at 10 o'clock at night, you're going to get consumed."
Victim still missing
A senior operations supervisor with Queensland Ambulance Service, Neil Noble, said emergency services had been called immediately after the attack but were still trying to find the victim.
"We were called down to Thornton beach late last evening for reports of a female that was walking in the water with another lady and it has been alleged that a crocodile has come and grabbed one of the ladies and pulled her into the ocean," he said.
Just 15 people were killed by crocodile attacks between 2005 and 2015, all of which were from saltwater crocodiles, according to CrocBITE, a crocodile attack database compiled by Charles Darwin University in Australia's Northern Territory.
The last fatal crocodile attack in the same Daintree area was in 2009, when a five-year-old boy was taken by a crocodile while he was playing with his brother and his dog on the banks of the Daintree River.
Read more: http://www.cnn.com/2016/05/31/asia/australia-croc-attack-missing-cindy-waldron/index.html
---